Calendar
3º Açores Ladies Open 2013
Sport Events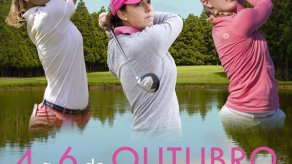 Date
From Friday 4 to Sunday 6, October 2013.
where
Clube de Golfe da Ilha Terceira ,Praia da Vitória
Information
The Azores Ladies Open will be transferred in 2013 to the Golf Club of Terceira, one of the oldest and most iconic courses in Portugal, with a long tradition in professional golf. The main female Portuguese golf tournament will distribute 25,000 euros in prize and contest officials will be a new date, 4-6 October, with the ever popular Pro-Am taking place on day 3, ie, even in week before the Portugal Masters.
Contacts
Three works by artists Paul Avila Sousa, Luís Paulo Arraiano and Brum have joined the ...
Photography Contest delivery of work until April 30. For more information see the ...
A pianist violinist Diana Botelho Vieira João Andrade eo um apresentam years recital ...
launch of new Geoproduto the "Cracker Bomb" and meet existing biodiversity inside the ...
The SATA Rallye Açores is a test to tell the timing of European Rally Championship ...
Birdwatching is an activity growing in the Azores and photography is a hobby to ...
Largest religious festival of the Azores, has its high point in procession through the ...
The Azores Trail Run decorrere in the Natural Park of Faial, elected European ...
This is the third edition of the festival, which aims to give the food an increasingly ...