Calendar
3º Açores Ladies Open 2013
Sport Events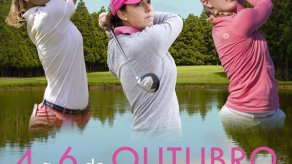 Date
From Friday 4 to Sunday 6, October 2013.
where
Clube de Golfe da Ilha Terceira ,Praia da Vitória, Terceira
Information
The Azores Ladies Open will be transferred in 2013 to the Golf Club of Terceira, one of the oldest and most iconic courses in Portugal, with a long tradition in professional golf. The main female Portuguese golf tournament will distribute 25,000 euros in prize and contest officials will be a new date, 4-6 October, with the ever popular Pro-Am taking place on day 3, ie, even in week before the Portugal Masters.
Contacts
On 08th June will be inaugurated on whaling museum at 03:00 pm the exhibition "Marine ...
The Festival Walk & Talk Azores is the privileged setting of the Atlantic for public ...
A part of these festivities a solemn Mass, followed by a cortege. In parallel, are ...
The World Tour 2014 Red Bull Cliff Diving goes back to the Azores for the third ...
Follows in the next week-end [Saturday, July 26, at 15.00], in the bay of Vila Franca ...
On Saturday, July 26, at 21:30, debut Micaelense Theatre "Cardume", a creation of ...
The parish of Grass will once again stage an ethnographic high level meeting with the ...
Festas da Praia takes place every year during the first week of August. Here you can ...
The "Cais das Poças" Fest takes place on the first weekend of August. The Fest is ...