Calendar
3º Açores Ladies Open 2013
Sport Events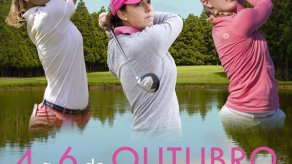 Date
From Friday 4 to Sunday 6, October 2013.
where
Clube de Golfe da Ilha Terceira ,Praia da Vitória
Information
The Azores Ladies Open will be transferred in 2013 to the Golf Club of Terceira, one of the oldest and most iconic courses in Portugal, with a long tradition in professional golf. The main female Portuguese golf tournament will distribute 25,000 euros in prize and contest officials will be a new date, 4-6 October, with the ever popular Pro-Am taking place on day 3, ie, even in week before the Portugal Masters.
Contacts
Three works by artists Paul Avila Sousa, Luís Paulo Arraiano and Brum have joined the ...
The volcano capelinhos is the source of inspiration for many artists. Surfboards ...
Worksohp on medicinal plants, wild herbs and edible flowers. Come, we are waiting ...
"You know there are several plants with medicinal properties, which can have in your ...
On stage, "SongBook 2014," Sofia, Tozé, Rui and David revisit the songs that continue ...
Theoretical and practical workshop of Home Composting come to visit us.
Tour Guide to the House of Whaler boat, do not miss this tour. Come to now more ...
Voluntary actions. Celebration of the Tree and Forest World Day. Come and enjoy.
Workshop about recycling T-shirts. Come visit us, we will wait for you.